Reasons for appraisal
Perhaps you are attempting to establish the value of a deceased relative's art glass collection, or you need to determine the market value of a painting before selling it. The role of an appraiser is a financial one. When you choose an appraiser, you are selecting someone who determines what your possessions are worth. This is an important decision for our clients, and it is crucial that the appraiser you select performs this task in a knowledgeable, reliable, and competent manner.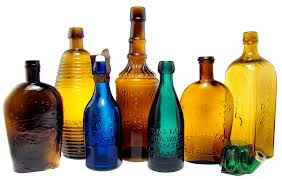 You may need an appraisal for any of the following reasons:
Estate planning
Asset distribution and liquidation
Tax deductions
Gift valuation
Debt
Divorce
Litigation
Theft and property damage
Hurricane insurance
Collateral value for loans and mortgages
Before a sale or purchase
Fraud or misrepresentation
We at Florida Antiques Appraisers understand these life situations and give our clients every assurance that we will work efficiently to resolve matters to their best advantage.
If you have a question or would like to schedule an appointment, please call us at 1-561-220-2404, or send us an email at info@floridaantiquesappraisers.com.